SOUTHWEST, England – Five weeks ago, Sergyy, a young artist and painter from Dnipro, Ukraine, swapped his brush for lessons with a high-powered rifle. It wasn't the path he had chosen, but he felt compelled to take it. Behind his dark green mask and camouflaged helmet, he had no time to think about what came next, only the rigorous exercises he must go through every day.
He is one of more than 14,000 Ukrainians taking part in training in the UK. The military program, designed to bring new recruits to the Armed Forces of Ukraine quickly and within 35 days, equips them with a range of skills critical to their survival on the frontlines. Representatives from nine other allied countries are providing trainers and resources as part of the project, which is expected to train 20,000 soldiers by the end of this year. Upon successful completion, Sergyy and his other classmates will return to their home country and are expected to be immediately ready to join the fight.
"I feel secure in the logistics I've learned, in the training and how the instructors are teaching us here," he said through an English interpreter. Standard British Army recruits initially receive 14 weeks of basic training.
Britain claims some 220,000 Russian casualties in the war while Ukraine prepares a counteroffensive
"The learning curve is steep," said Second Lt. Badger from the British Army. "You know it's five weeks where they arrive with absolutely no skills whatsoever and they leave very motivated and ready which is an amazing thing to see."
Fox News was granted access to an undisclosed location in England where reporters could observe live fire drills and conduct trench warfare drills. The course includes target shooting, medical assistance, NATO standards for armed conflict and the operation of armored vehicles or drones.
The time constraints bring challenges as well as communication problems. One trainer from Australia, who was not allowed to give his name, said the language gap could hamper their limited time and felt the bigger challenge was making sure they understood why certain skills are important.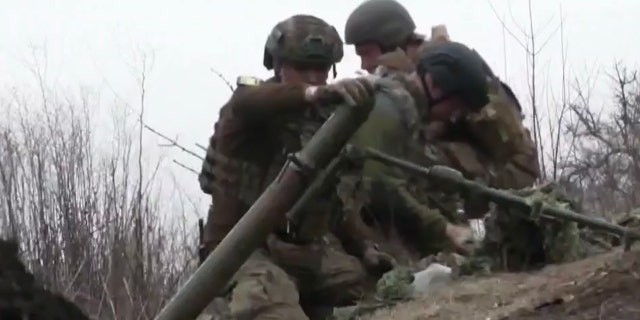 "Sometimes they might think things aren't relevant, but they take them on board, and then they absorb them and learn them over a period of time. And then towards the end it kind of kind of clicks so they can learn and understand why they're actually using the skills."
New recruits are arriving every two to three days, and the urgency to provide them with the knowledge and skills is heightened by rumors of an imminent Ukrainian counteroffensive.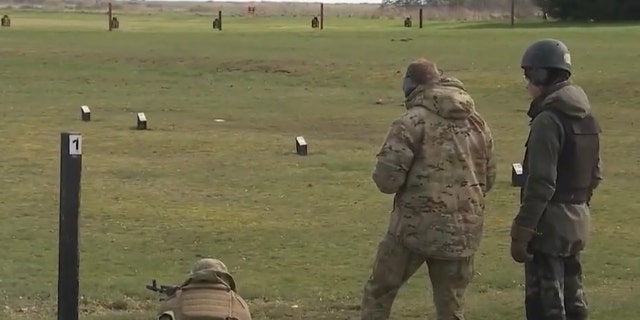 SWEDEN WILL BECOME A "LEGITIMATE TARGET" BY JOINING NATO, SAYS RUSSIAN EMBASSADOR
In a recent post on his Telegram Chanel, Colonel-General Oleksandr Syrskyi, commander of Ukraine's Ground Forces, said, implied so much in discussing the long and deadly Battle of Bakhmut.
"Very soon we will seize this opportunity, as we once did near Kiev, Kharkiv, Balakliia and Kupiansk,"
This operation is just one of many programs aimed at giving Ukrainians the skills they need, mostly in Western technology. 65 Ukrainian soldiers recently completed training on the PATRIOT missile defense system at Fort Sill, Oklahoma. The US is also currently training 3,900 Ukrainian soldiers in Germany.
CLICK HERE TO GET THE FOX NEWS APP
Since the war began, the UK has spent more than $2.5 billion in military aid, including a squadron of 14 Challenger 2 tanks that arrived in Ukraine earlier this week, and AS90 self-propelled guns. Training for a number of fighter jets is also underway.


Source : www.foxnews.com