Chinese President Xi Jinping's visit to Moscow on Monday to meet with Russian President Vladimir Putin will be a significant moment, punching a hole in the international isolation that has surrounded Putin since the start of his invasion of Ukraine and signaling that China now sees far less need to publicly distance itself from Putin in the war.
The two-day state visit will be Xi's first trip to Russia since the war began and comes as Western countries are increasingly concerned that China is more actively supporting Moscow and playing a more assertive role in managing the conflict, at a time when Ukraine is is preparing for a much-anticipated spring counter-offensive.
"This state visit in the middle of the war shows that Xi Jinping sees the relationship with Russia as absolutely essential. He will not be deterred or embarrassed that Russia is waging a genocidal war against Ukraine," said Russia expert Alexander Gabuev on relations with China at the Carnegie Endowment for International Peace, ABC News said. "It's an important visit."
Three weeks before the invasion, Putin traveled to Beijing, where he and Xi declared a "partnership without borders." But during the war, in practice, China observed considerable limits on the level of its support for Russia. It has taken a difficult line: trying to portray itself as neutral while broadly supporting Putin's narrative of the war, and tacitly helping Russia weather sanctions and bolster its military with technology and parts.
But China has never abandoned its partnership with Russia, Gabuev said, and the visit is "in a way a step up" in its support.
"Throughout the past year, China has shown that relations with Russia are perfectly normal and unabated, despite Russia's aggression against Ukraine," Gabuev said. He pointed out that joint military exercises and visits by senior Chinese and Russian officials have taken place as planned.
A senior Kremlin aide said Friday Xi and Putin would sign two joint statements announcing "deepening ties of comprehensive partnership and strategic cooperation and entering a new era."
China's commitment to Russia will come under renewed pressure after the International Criminal Court on Friday issued an arrest warrant for Putin on war crimes charges. The announcement casts an uncomfortable shadow over Xi's journey: China is not a party to the International Criminal Court and does not recognize the arrest warrant, but an enthusiastic public embrace of Putin will once again undermine Beijing's efforts to present itself as neutral while it pushes to be seen as a potential peacemaker.
The United States began warning last month that it believes China is considering providing lethal aid to Russia for the war for the first time. The US and its allies have already accused China of helping Russia procure components under Western sanctions, such as computer chips needed to keep its war machine running. China has denied it is considering sending deadly aid.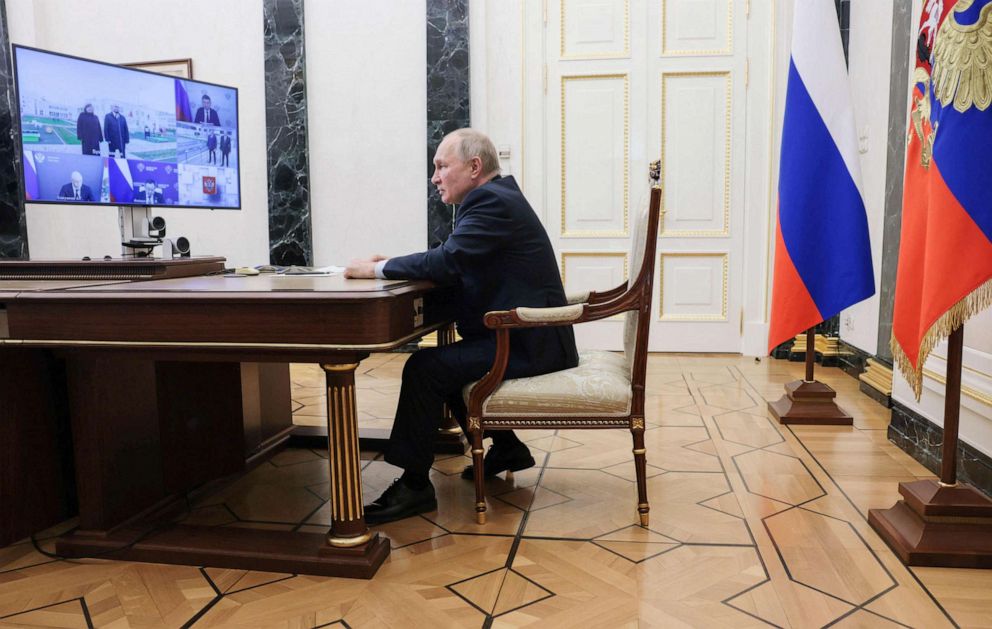 China has launched a diplomatic offensive in recent weeks to present itself as a potential peacemaker. Last month, China released a so-called "peace proposal," and after meeting with Putin, Xi is reportedly set to speak to Ukrainian President Volodymyr Zelenskyy via video call for the first time.
But the Chinese proposal wasn't really a plan, but largely a vague restatement of principles supporting Moscow's management of the conflict, experts said. Their key point was an immediate ceasefire, which experts say would currently favor the Kremlin by locking in its territorial gains confiscated from Ukraine.
"China's vague plan is aimed not at actually ending the war, but at impressing developing countries and debunking allegations that Beijing has become a silent accomplice of Moscow," Gabuev wrote an article for Carnegie.
Gabuev said the peace proposal was actually intended to provide "diplomatic cover" for Xi's Moscow trip and support for Russia. The proposal, he said, is also intended to allow China to present itself to countries in the Global South as peace-seeking, while actually continuing to support Putin.
It's "really just a fig leaf," he said.
Ukrainian officials have said they believe the Chinese proposal follows the Kremlin's efforts to freeze the conflict in its current form, which would leave it in control of the occupied territories without making concessions.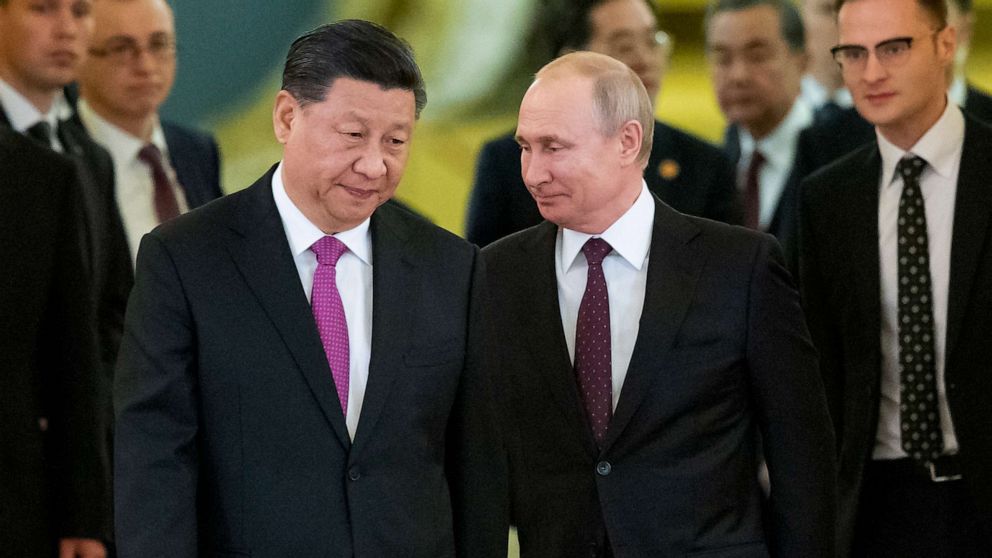 "I believe that any peace plan that envisages an immediate ceasefire and maintaining the current territorial status quo is strictly a game in favor of the Russian Federation," Mykhailo Podolyak, a top adviser to Zelenskyi, told a Ukrainian media outlet in February.
"The 12-point 'plan' presents no real solutions. In fact, he is merely repeating Beijing's standard talking points on the war in Ukraine – which are closely linked to his pro-Russian perspective and his own strategic interests," said Alicja Bachulsk, Policy Fellow at the European Council on Foreign Relations wrote last month.
"Beijing is not a neutral actor," she wrote. Western countries have warned China that it faces severe sanctions if it decides to provide lethal aid to Russia. However, experts said the economic support China is already providing is important for the Kremlin to continue the war.
"For Beijing, the worst-case scenario for the end of the war in Ukraine is a complete failure by Russia and subsequent regime change. The Chinese leadership will make great efforts to prevent this."


Source : abcnews.go.com