The UK has announced a plan to relocate asylum seekers from current hotel accommodation to barges, at least two military bases and ships in a bid to stem rising costs and end the hotel scheme, London's Immigration Secretary said on Wednesday.
A "housing ship" capable of holding hundreds of migrants is reportedly being converted for the transition, a government source told the Times.
The barge, previously used to support offshore construction projects, would be based in a port rather than anchored at sea, although the exact location where it is kept remains unclear.
THE US AND THE UK ARE GOING DOWN AGAINST ILLEGAL ASYLUM APPLICATIONS BY IMMIGRANTS WHILE TRYING TO COMBAT MIGRANTS' WATERING
According to British Immigration Secretary Robert Jenrick, the government is also considering transporting "illegal migrants" on "ships" that some reports describe as former cruise ships.
Two former military bases in Lincolnshire and Essex are also under review to accommodate the migrants who are currently staying in expensive hotels.
According to the UN refugee agency, in 2022 the UK saw a surge in the number of asylum seekers, particularly "small boat arrivals" crossing the English Channel, with 72,027 applications last year – a figure double the year's Number reported in 2019.
"The sheer number of small boats has overwhelmed our asylum system and forced the government to house asylum seekers in hotels," Jenrick said in the House of Commons on Wednesday.
The Immigration Secretary argued that Britain's policy of accommodating the glut of migrants in hotels had deprived local communities of access to accommodation and put pressure on public services.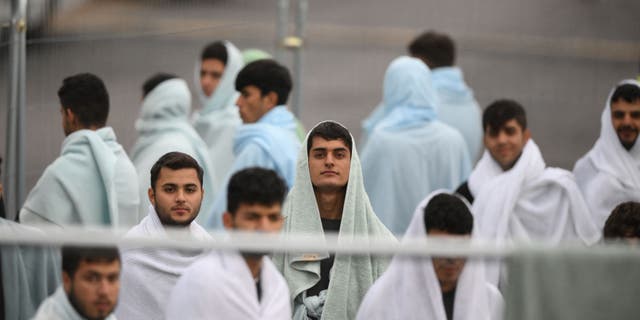 UK refugee crisis spirals out of control as military bases prepare to deal with overflow
Jenkins said tourism in particular has been negatively impacted, weddings have been canceled and Brits have had to foot annual bills of more than $2.8 billion.
"We must not put the welfare of illegal migrants before that of the British," he argued. "Given the scale of the challenge, we need to fundamentally change our attitude towards those trying to enter our country illegally."
Jenkins said shelters for migrants should meet "the essential needs of life and no more".
"We cannot risk becoming a magnet for millions of people who are displaced and are looking for better economic prospects," he added.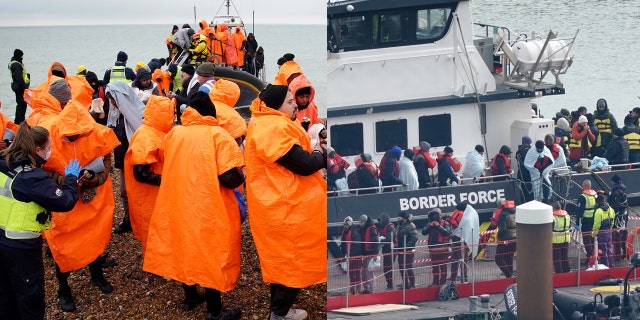 Human rights groups have challenged the UK's proposals and some Conservative Party ministers have threatened legal action if their areas are used to house migrants in military bases, ships or barges, reports said Wednesday.
The United Nations reported that migrants from Albania were the largest group seeking asylum in the UK in 2022, with 13,650 Albanian applicants.
Iran came in second with 9,652 applicants, followed by Afghanistan, Iraq and Syria.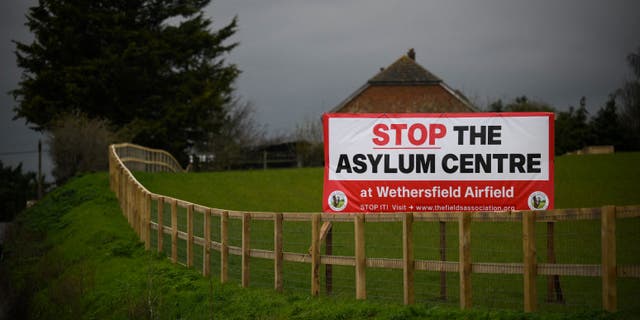 The UN refugee agency has argued that "there is no such thing as … an illegal asylum seeker".
"As an asylum seeker, a person has entered a legal procedure to determine refugee status," the agency said in a Statement on Asylum In the United Kingdom. "Everyone has the right to seek asylum in another country.
CLICK HERE TO GET THE FOX NEWS APP
"People who are not eligible for protection as refugees are not granted refugee status and may be deported, but just because someone is not granted refugee status does not mean they are a bogus asylum seeker," the agency added, adding that they do not represent them as a criminal even.
It is unclear when migrants will be removed from the UK hotel system and placed in these government accommodations, although Jenkins noted that this would happen "in the coming months".
"These locations alone are not going to end hotel usage overnight," Jenkins said. "They will unburden our communities and treat asylum seekers more appropriately and cheaply."


Source : www.foxnews.com