Former right-wing Brazilian President Jair Bolsonaro returned to his home country on Thursday after spending three months in Florida following his electoral defeat by leftist Luiz Inácio Lula da Silva.
Bolsonaro landed at Brasília airport, where hundreds of supporters had gathered to meet the former president.
However, those hoping to catch a glimpse of Bolsonaro were disappointed after he exited through a back door and went straight to his Liberal Party's headquarters, where he was again greeted by supporters.
BRAZIL'S NEW LEFT-WING GOVERNMENT MOVES TO TAKE BACK ARMS AFTER PURCHASES GROW UNDER BOLSONARO
Despite excitement from some over his return to Brazil, turnout appeared to be lower than police had anticipated, and Lula's office called his return a "flop," Reuters reported.
Bolsonaro, who never formally conceded the election, hit the ground running with his opposition to Lula's government.
After going to party headquarters, he made a speech targeting the administration. According to the BBC, he said: "The people who are in power now will not be able to just do what they want."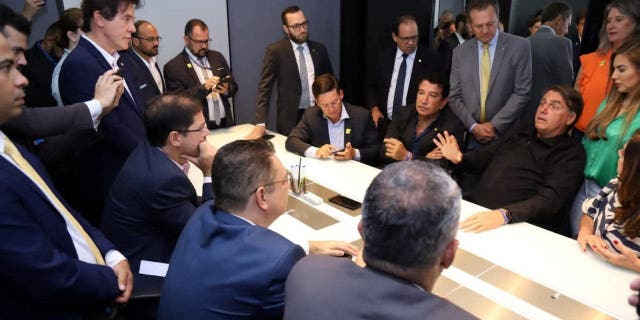 UNREST IN BRAZIL LEAVE MARKS OF DESTRUCTION, INCLUDING DECAPITATED SCULPTURES AND URINE-SOAKED CARPETS
Bolsonaro told CNN before leaving Florida that he had no plans to wage an opposition campaign against Lula and his administration, despite reports that his political party is pushing him to do so.
The former president is also under investigation over whether he was responsible for inciting a riot after rioters stormed the capital on January 8, in an eerie mirror of the January 6, 2021 US Capitol attack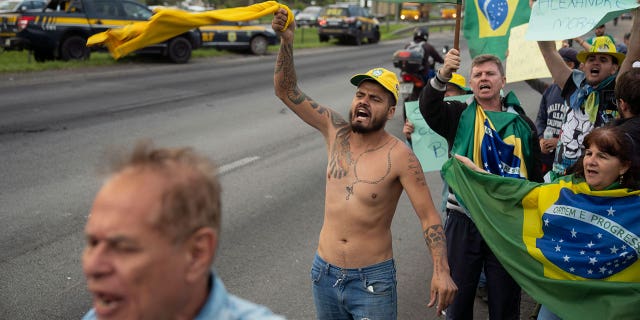 CLICK HERE TO GET THE FOX NEWS APP
Bolsonaro has denied any responsibility for the unrest, although critics have pointed out that he questioned the validity of the election results as a motivation for the attacks.
The former president has been summoned to testify at the inquest in less than a week, the BBC reported.


Source : www.foxnews.com