I recently received this email from Almyra S. Here's what she asks:
"Hi Kurt, I have a question for you. Do you know if Cyrus online shopping is real? Or is it fake… the stuff they have is super cheap. I mean, a laptop for $9.99, a TV, the same price for a small one. I have to tell you I bought several things from them over a month ago. Should have gotten it long ago. I haven't tried contacting customer service to find out what's going on." – Almyra S. [shortened from original]
SIGN UP TO RECEIVE KURTS CYBERGUY NEWSLETTER FULL OF QUICK TIPS, TECHNICAL RATINGS, SAFETY WARNINGS, AND SIMPLE HOW-TOS THAT WILL MAKE YOU SMARTER
It's always important to be careful when shopping online, especially when an offer seems too good to be true. I was trying to find a website called Cyrus that sells electronics like TVs and laptops as Almyra mentioned.
However, after doing a Google search and trying to look for it through the Better Business Bureau's website, I couldn't find it. Unfortunately, "Cyrus online shopping" doesn't sound as legitimate as we'd like.
This is all too common like that BBB reported that 37% of the complaints they received in the last year were shopping scams. That is why I am giving some tips to help you carefully review an online store and shop safely.
SAVE MORE MONEY WITH THESE TOP PRICE COMPARISON APPS
1. Check website security
Always look for the lock icon in the browser address bar, which indicates that the website is using a secure connection. You can also check the website's URL to see if it starts with "https" instead of "http", which would also indicate a secure connection.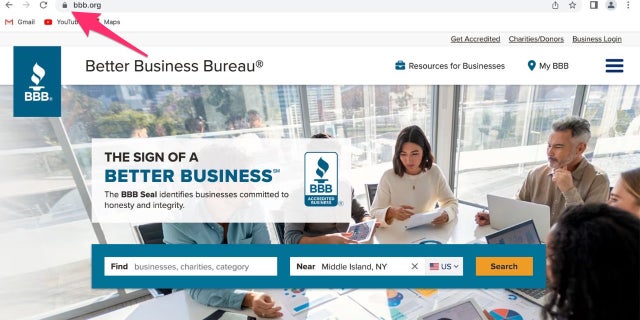 2. Research the store
Do a quick online search for the store name and look for reviews and complaints from other customers. You should also check the Better Business Bureau's website to see if the business has any reviews or complaints. If you see a lot of negative reviews and comments, don't trust them.
3. Verify the contact information
Make sure the store has a physical address and phone number on their website. If you are unsure of the legitimacy, try doing a search on Google Maps to see if the store comes up. If the address is near you, you can even drive by to see if the store looks reputable.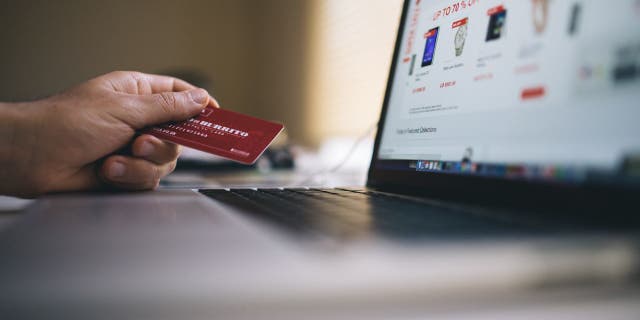 4. Look for Customer Service
Legitimate online stores have an email or chat feature for customer service. If you have any questions or concerns, please contact the store's customer service before making a purchase. If you can't get through or can't find a way to speak to a human representative instead of a bot, you should probably move on.
5. Compare prices
If the price seems too good to be true, it probably is. Compare prices with other online stores to make sure you're getting a fair deal. There are apps you can use to compare prices, like Amazon Shopping or Flipp, or you can just do a Google search and visit other stores' websites.
6. Be careful with the payment
Only make payments using secure payment methods such as credit cards or PayPal. Avoid paying by bank transfer or prepaid cards, which can be difficult to track and recover if there is a problem with your purchase. You should also avoid paying from apps like Venmo or Zelle.
The 5 BEST EARPHONES TO BOOST YOUR HEARING FOR 2023
7. Find the store with trusted scam tools
websites like that Better business office are designed to help you find out the legitimacy of a company. Use them to look up the company you are surveying.
8. Trust your instincts
Ultimately, your instincts are never wrong. If something is wrong or too good to be true, listen to your gut and tread carefully.
What other resources can I use to protect myself?
Protection against clicking malicious links
The best way to protect yourself from accidentally clicking on untrustworthy links like some of these fake online stores may be present is to install antivirus protection on all your devices.
Check out my expert rating of the best antivirus for your Windows, Mac, Android and iOS devices by searching "BestAntivirus' at CyberGuy.com by clicking the magnifying glass icon at the top of my site.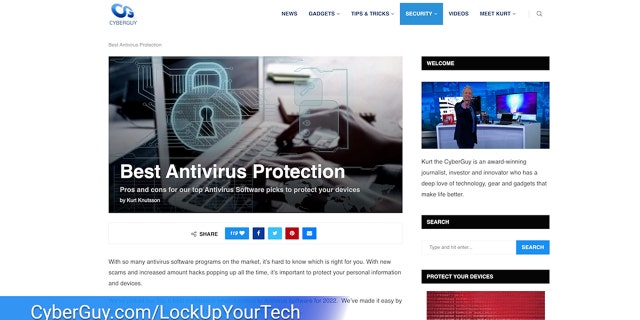 Protection of your identity
In addition to the BBB, you can also use IdentityTheft.org or call 877-438-4338 if you believe your identity has been stolen or compromised. Identity theft made online can also be reported to the FBI Cyber ​​Crime Complaints Board.
YOU WON'T BELIEVE HOW MUCH MONEY HACKERS GET BY STEALING YOUR DATA
If you want extra layers of protection, hand holding, recovery, and anti-theft insurance against identity theft, read my tips and Top tips to protect against identity theft search 'identity theft' at CyberGuy.com by clicking the magnifying glass icon at the top of my website.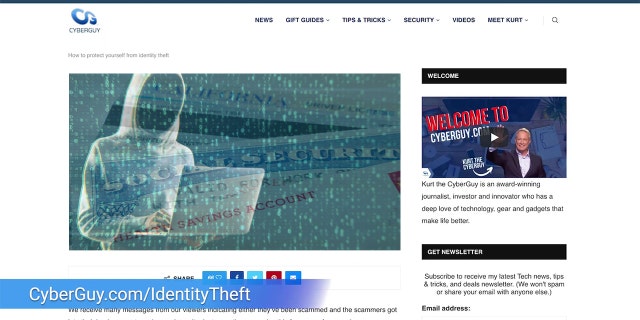 Have you seen these online store scams? Do you have any other tips that we may have overlooked? Let us know.
CLICK HERE TO GET THE FOX NEWS APP
To receive more of my tips, subscribe to my free CyberGuy Report newsletter by clicking the 'Free Newsletter' link at the top of my website.
Copyright 2023 CyberGuy.com. All rights reserved.


Source : www.foxnews.com