Jaime Jaquez Jr. scored 17 points and UCLA got off to a quick start, never looking back in an 86-53 win over UNC Asheville in the first round of the NCAA tournament on Thursday night.
The second-seeded Bruins (30-5) scored the first 14 points of the game and rolled from there. Amari Bailey also scored 17 points and David Singleton had 11.
UCLA advanced to play seventh-ranked Northwest in the West Region's second round. The Wildcats defeated Boise State 75-67 earlier in the day.
CLICK HERE FOR MORE SPORTS COVERAGE ON FOXNEWS.COM
Drew Pember scored 13 points for the 15th-seeded Bulldogs (27-8). UNC Asheville, who won the Big South regular-season and tournament titles, have now lost all five times the school has advanced to the Round of 64.
The Bruins apparently caught on to what happened at that location earlier in the day when Arizona was ousted by Princeton 59-55 with No. 2 Pac-12.
UCLA made sure this game was never in question, making their first five shots and going 14-0 after Singleton went 3-06 in a 3-point win.
Jaquez hit inside to give the Bruins their biggest first-half lead at 34-11 and they rolled out from there.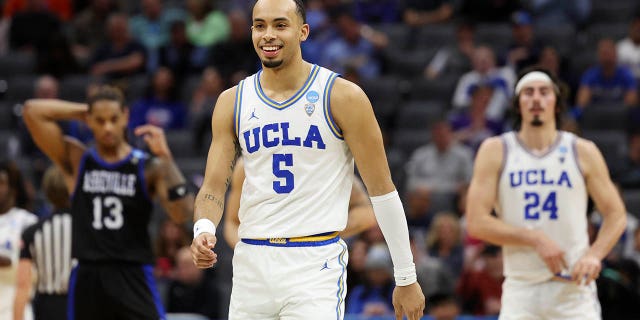 FURMAN RECORDS FIRST CRAZY OF 2023 MARCH MADNESS TAKES VIRGINIA WITH WILD LATE SEQUENCE
UNC Asheville: The Bulldogs came into the game on a nine-game winning streak and a school record 27 wins, but were again outbid against a great opponent. Four of their five first-round losses at the tournament have been by at least 20 points, with their only close game being a 72-65 loss to Syracuse in 2012.
UCLA: The injuries that hit the Bruins in the Pac-12 tournament didn't hurt them in that game. Defensive stopper Jaylen Clark (Achilles) is out for the season, and freshman Adem Bona has missed his second straight game with a shoulder injury. Bona could return for the second round.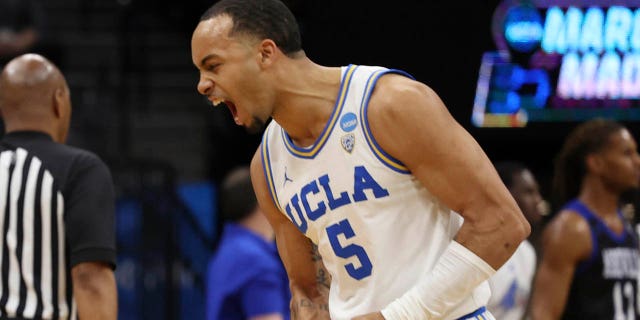 CLICK HERE TO GET THE FOX NEWS APP
NEXT
A win on Saturday sees the Bruins climb into the Sweet 16 for the third straight year since 2006-08, when they reached the Final Four each year.


Source : www.foxnews.com