City public attorney Jumaane Williams is pushing to rename the New York Mets' home stadium to Citi Field amid climate change concerns.
The parent company of Citi BankCitigroup, is more than halfway through a 20-year naming rights deal with the Mets, but Williams believes the company has a troubling relationship with the fossil fuel industry.
"The public advocate and fans will cite the bank's role in financing polluters and profiting from climate chaos," Williams' office said in a statement.
CLICK HERE FOR MORE SPORTS COVERAGE ON FOXNEWS.COM
Williams held a press conference earlier this week to alert Mets owner Steve Cohen to the issues.
"New Yorkers know I'm bleeding blue and orange — the Mets represent an incredible spirit, history and institution and are of tremendous value to New Yorkers," Williams said. "However, Citibank's practices do not represent the values ​​of the Mets or our city, and we must make better demands. If Citi refuses to end their toxic relationship with the fossil fuel industry, the Mets should end their partnership with Citi."
METS NLCS HERO SIGNED WITH MLB PARTNER LEAGUE TEAM
According to Bloomberg, Citi has contributed about $31 billion in combined loans and acquisitions for oil, gas and coal companies since 2021.
Lucas Sanchez, co-executive director of New York Communities for Change, said he's been a "die-hard Mets fan" his entire life, but not a fan of Citi, which owns the naming rights.
"I can't teach my kids to love the Mets if I'm also teaching them about climate change," said Sanchez, whose children are 7, 9, and 13 years old. "The Mets are helping to pollute the planet through their partnership with Citi. "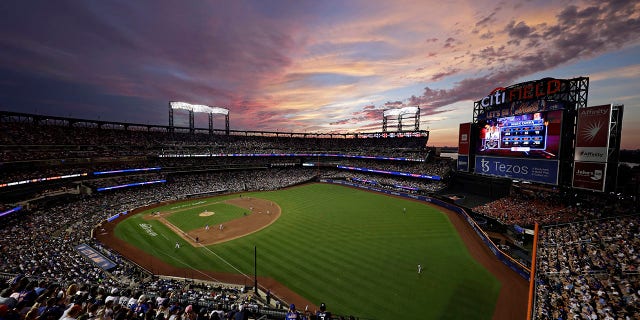 The push for the name change comes shortly after nationwide protests in front of big banks, with protesters demanding financial institutions divest themselves of fossil fuel companies.
Mets officials did not respond to Fox News Digital's inquiries Wednesday.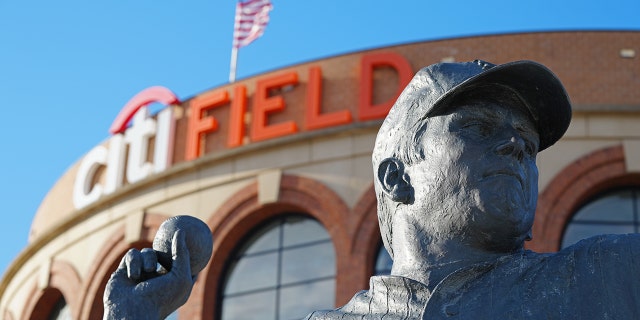 Katie Doshi, a spokeswoman for Citi, said the bank "recognizes the importance of transitioning to a low-carbon economy," citing its pledge to invest $1 trillion in green energy and other climate solutions by 2030.
"Our approach reflects the need for transition while continuing to meet global energy needs," he added. "We look forward to continuing the strong relationship we have with the Mets and Citi Field."
CLICK HERE TO GET THE FOX NEWS APP
Citigroup's deal with the Mets is valued at an estimated $400 million, or $20 million a year.
Williams did not provide an alternative name for the stadium.


Source : www.foxnews.com