The city of Denver has been criticized by homeless advocates after removing camps near Coors Field ahead of Colorado Rockies opening day.
"It's a shame and they're not trying to solve the problem," said Grant Francis of homeless advocacy Mutual Aid Monday. said Denver7. "They're just trying to provide visuals that make it look like they're trying to do something."
Armistice! SCHOOL BOARD MEMBERS CLOSURE AN ARMOR STAND AFTER A YEAR OF JUSTICE FIGHTS
The Colorado Rockies will play their home game next Thursday, April 6th. According to Denver7, the city began sweeps on Larimer Street near Coors Field this week.
Denver Mayor Michael Hancock, a Democrat, has been criticized for sweeps in the past — particularly ones that appear to coincide with sporting events. His administration stepped up sweeps in 2021, just before the Major League Baseball All-Star Game. The Denver Post previously reported.
"It's anywhere there's an event that generates some income for the city," Francis said.
A spokesman for Hancock did not immediately respond to Fox News' request for comment.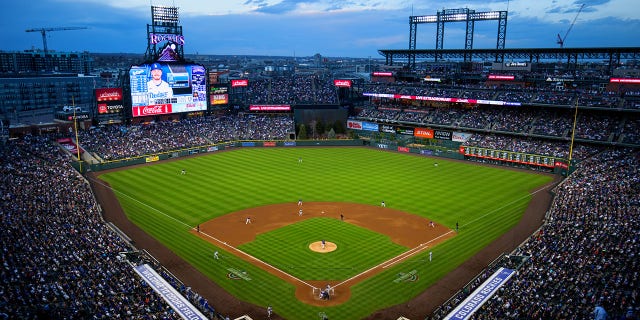 INTERNATIONAL CHURCH OF CANNABIS SPARS WITH LIBERAL CITY – BUT IT'S NOT BECAUSE OF DRUGS
A 2021 report estimated that the city of Denver spends between $41,679 and $104,201 per homeless person per year. But activists believe the city should increase the availability of housing for people on the streets and, in the meantime, offer more services like garbage collection at the camps.
"The sweeps have to stop," homeless activist Amy Beck told Denver7. "And we need to provide the camps with some basic sanitation. We need to clean up the trash and provide toilets and access to clean water."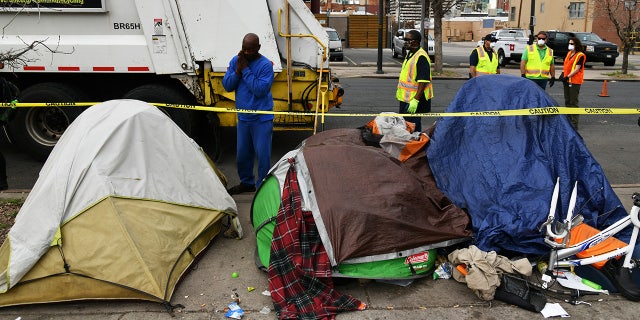 CLICK HERE TO GET THE FOX NEWS APP
Denver's homelessness crisis has become a key issue in the upcoming mayoral election.
Residents will vote next week to elect a new mayor, with an eventual runoff in June. Candidate Kelly Brough, who led the full field a February pollShe has said she would end the practice of sweeping camps.
"We all know sweeps don't work, moving a tent across a border and pretending we've solved someone's problem, it doesn't work." Brough told 9News. "We need to accommodate and shelter people."


Source : www.foxnews.com