Elise Stefanik, RN.Y., chair of the House GOP caucus, slammed Rep. Nancy Pelosi as "radical authoritarian" for implying that former President Trump would need to "prove his innocence" after his impeachment.
A grand jury indicted the former president Thursday after Manhattan District Attorney Alvin Bragg investigated alleged hush money payments in the run-up to the 2016 presidential election.
Former House Speaker Nancy Pelosi praised the grand jury in a statement Thursday, saying: "No one is above the law and everyone has the right to a trial to prove their innocence. Hopefully the former president peacefully respects the system he's been granted, which is true."
Stefanik fired back in a statement on Friday, saying that "guilt until proven innocent doesn't work in America."
"Even though the radical authoritarian Nancy Pelosi is no longer holding her gavel, she is still considered the leader of the House Democrat caucus," Stefanik said.
"Your comments on the unprecedented and corrupt indictment against former President Trump are deeply offensive, un-American and totally contrary to American principles of equal justice before the law and the presumption of innocence until proven guilty. These comments must be condemned by everyone."
House Judiciary Chairman Jim Jordan, R-Ohio, also criticized Pelosi, D-Calif., for her view of how the law works.
"Nancy Pelosi says President Trump must 'prove his innocence.' That's not how it works in this country. But that's how the Democrats think. And it's scary," Jordan tweeted.
Bragg has investigated a $130,000 payment to adult film actress Stormy Daniels and a $150,000 payment to the former Playboy model Karen McDougal.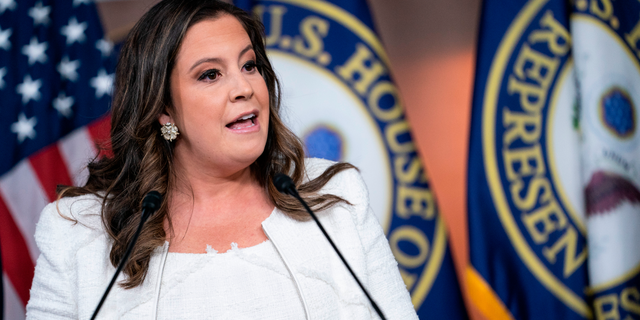 RON DESANTIS SAYS HE WILL REFUSE ANY EXTRADICTION REQUEST AFTER TRUMP'S INdictment: 'QUESTIONING CIRCUMSTANCES'
Federal prosecutors in the Southern District of New York decided not to indict Trump in connection with the Stormy Daniels payment in 2019, and the Federal Election Commission also closed its investigation into the matter in 2021.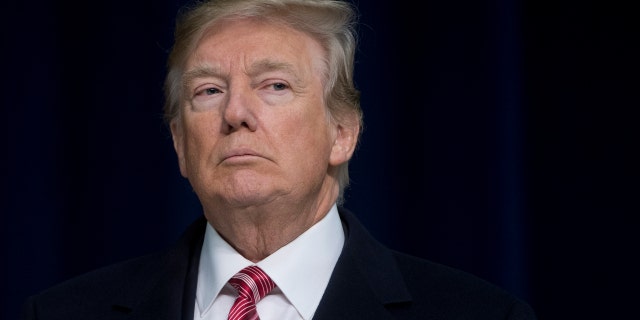 CLICK HERE TO GET THE FOX NEWS APP
Trump has repeatedly denied wrongdoing regarding payments to Daniels and McDougal, repeatedly saying the payments were "not a campaign violation" but a "simple private transaction."
Trump is scheduled to appear in court Tuesday, a law enforcement source told Fox News.


Source : www.foxnews.com