EXCLUSIVE: Two Republican congressmen are demanding the Justice Department investigate Monday's shooting that killed six people at a Christian private school in Nashville as a hate crime.
The Nashville Police Department said Audrey Hale entered Covenant School by shooting through a locked glass door around 10:13 a.m. Monday morning and was armed with two rifles and a pistol.
Three students, all 9 years old, were killed in the shooting: Hallie Scruggs, Evelyn Dieckhaus and William Kinney. Three school employees were also killed: principal Katherine Koonce, 60, substitute teacher Cynthia Peak, 61, and caretaker Mike Hill, 61.
Hale, a 28-year-old transgender student at Covenant School, was killed after she began shooting at responding officers.
NASHVILLES COVENANT SCHOOL DIVES INTO THE 'TERROR THAT DESTROYED OUR SCHOOL AND OUR CHURCH'
Police officers found writings and hand-drawn diagrams from the school showing the shooting was "calculated and planned."
In a letter to Attorney General Merrick Garland, Rep. Lance Gooden, R-Texas, and Rep. Andy Ogles, R-Tenn. said the Justice Department must open a hate crime investigation into the Covenant School shooting.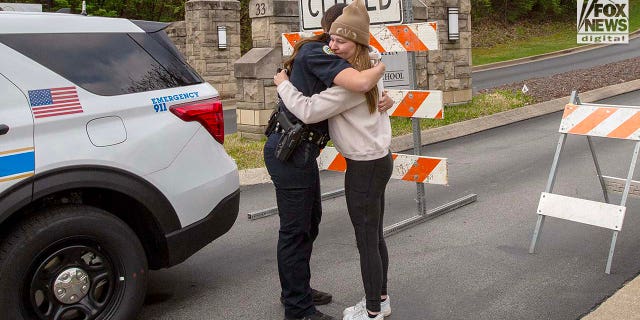 "This week America watched as a mentally ill gunman brutally massacred Christian school children in Nashville, Tennessee. This killer, identified by law enforcement as Audrey Hale, shot and killed six people – three students, Evelyn Dieckhaus, Hallie Scruggs and William Kinney. and the three employees Cynthia Peak, Katherine Koonce and Michael Hill – while they studied and worked at the Covenant School. Police reports confirmed what many Americans already suspected. This attack was a targeted attack on American Christians," the congressmen wrote.
The congressman couple also called it "appalling" that one hasn't opened yet.
NASHVILLE COVENANT SCHOOL PRINCIPALS AS HEROES HEALED AFTER SHOOTING: 'SHE PROTECTED HER CHILDREN'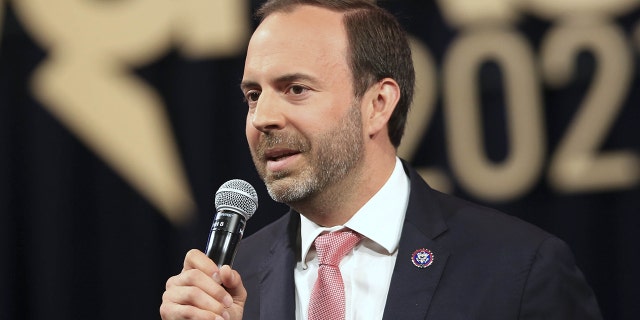 "Federal law is clear that acts of violence against individuals because of their religion are hate crimes," Gooden and Ogles write in the letter. "The [shooter] was a former student at Covenant School and specifically chose to terrorize that school because of her Christian beliefs. It is appalling that when the shooter's motive is as clear as day, you have not yet committed to investigating hate crimes," they wrote.
NASHVILLE SCHOOL SHOOTING: AUDREY HALE POLICE BODYCAMS RELEASED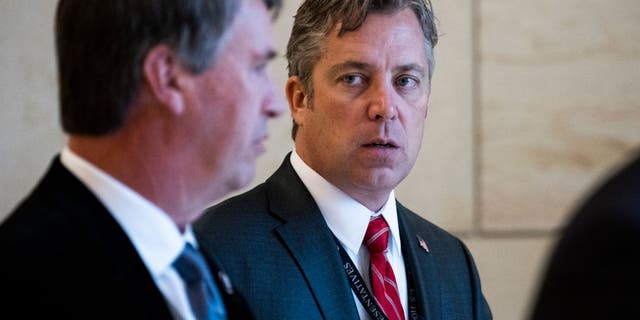 "We urge you, as the head of the Department of Justice, to immediately offer all federal law enforcement resources to the victims and community of this attack and to open a hate crime investigation." In addition, we urge you to strongly condemn anti-Christian bias to send an unequivocal message to all Americans that discrimination against any community is un-American and will not be tolerated. We would also like to ask you to keep us regularly informed of the steps the Department has taken to address our concerns. Thank you for your attention to this important matter," they added.
Gooden said the shooting should be labeled a "crime of hate."
"The direct targeting of Christian schoolchildren must be known for what it is: a hate crime designed to maim and massacre believers in Christ and to suppress religious practice in America. The full weight of the federal government must be unleashed and determined how this crime took place and who influenced this deranged transgender person to kill America's Christian children at their desks," Gooden said.
Ogles described the shooting as "senseless carnage".
"The gunman at The Covenant School in Nashville committed a heinous hate crime that should not be tolerated. She specifically targeted the Christian school she once attended and stole the lives of six innocent people," Ogles said. "Attorney General Garland and the Justice Department must act quickly to investigate this disturbingly senseless slaughter. It wasn't a 'cry for help', it was a hate-fueled act."
In a statement Tuesday, the Covenant School said its "community is heartbroken."
CLICK HERE TO GET THE FOX NEWS APP
"We mourn a tremendous loss and are shocked by the terror that has destroyed our school and church. We focus on that love our studentsour families, our faculty and staff and the beginning of the healing process," said the Covenant School.
The Justice Department did not immediately respond to a request for comment from Fox News Digital.


Source : www.foxnews.com