First on Fox – Republican Iowa Senator Chuck Grassley says the State Department is showing "contempt" to taxpayers as it slowly deals with complaints from surveillance agencies about $40 million in questionable aid to Afghanistan over the past few decades.
In a letter to the State Department shared digitally with Fox News this week, Grassley revealed that of the $40 million in aid questioned by the Special Inspector for Afghanistan Reconstruction (SIGAR), the Department had only found that $19,000 was legal. And according to the letter, only $191,000 in improperly spent aid has been returned to the government.
"In two years, that's all there is to show the taxpayer; this is unacceptable," Grassley wrote in a letter to Foreign Secretary Antony Blinken on Wednesday. "Compliance with rules, regulations and laws – especially when dealing with taxpayers' money – is a requirement, not an option."
The State Department is among many agencies criticized for squandering billions of dollars of taxpayer money on rebuilding Afghanistan over nearly two decades before the US left in August 2021. SIGAR has tracked billions of dollars donated to contractors or grantees to carry out projects aiding the reconstruction of Afghanistan. Many of these projects failed or were not properly implemented.
AFGHANISTAN IG SAYS IT WAS 'NO SURPRISE' HOW THE COUNTRY FALL TO THE TALIBAN: 'ALL THE SIGNS WERE THERE'
SIGAR alerted Blinken in a March 1 letter that the State Department's response to the 2019 recommendations had been significantly delayed. The October 2019 report included "nearly $40 million in questionable costs, 20 instances of non-compliance with law or regulation, and 24 internal control deficiencies," SIGAR wrote.
said Grasley The list of funds is "extensive, embarrassing and requires an immediate explanation".
The Ministry of Foreign Affairs informed SIGAR that it would not summarize the responses to all recommendations in one report, but would respond to each recommendation individually.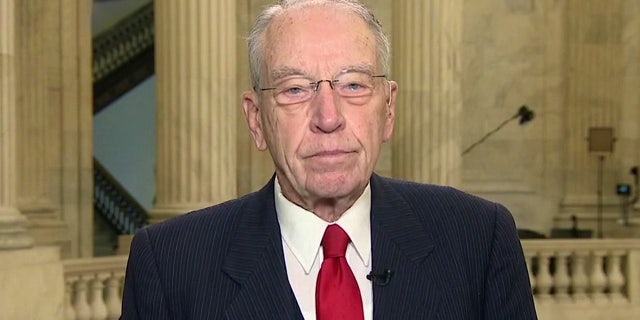 AFGHANISTAN IG DEMANDS MORE CONTROL TO PREVENT FRAUD AND 'SIGNIFICANT ERRORS' IN UKRAINIAN AID WORTH 133 BILLION USD TO AVOID
According to Grassley, "The State Department's failure to fully implement these recommendations for more than two years shows contempt for the taxpayers who funded your activities."
Grassley requested continued updates on efforts to audit the expenses in question, along with reasons for the cause of the two-year delay, and records of the department's efforts to recover the improperly spent money.
SIGAR noted in his Letter of March 1st that the State Department was generally helpful in "closing" old recommendations.
However, the 14 recommendations that were not considered could put the State Department at risk of violating federal laws.
"If this trend of delay or inaction continues, the total costs at issue, instances of non-compliance and deficiencies with additional financial audits will only increase, further increasing our concerns. In addition, the state will fail to comply with federal laws and other requirements and fail to demonstrate sound stewardship of nearly $40 million in U.S. recovery funds and failure to meet obligations to SIGAR to respond to our audit recommendations," SIGAR wrote.
The State Department did not immediately respond to Fox News Digital's request for comment.
CLICK HERE TO GET THE FOX NEWS APP


Source : www.foxnews.com