Florida GOP lawmakers on Thursday introduced a new abortion ban that would make it a felony to perform an abortion after six weeks, with some exceptions.
The Republican-controlled House Healthcare Regulation Subcommittee voted 13 to 5 along the party line to approve HB 7.
Republican Rep. Jenna Persons-Mulicka, who proposed the bill, said the law "recognises the importance and value of the lives of innocent, unborn people."
"The bill before you not only reflects my personal beliefs, but is the result of listening in an attempt to build consensus on policies that support life," she said.
"Our ability to enjoy life and the pursuit of happiness began with life. We must defend the right to life for thousands of boys and girls who deserve to experience life, find love and enrich the lives of others," Florida House Speaker Paul Renner said.
ND SUPREME COURT MAINTAINS INQUIRY RULE ON STATE PLAN TO BAN MOST ABORTIONS
The proposal is moving forward while a 15-week abortion ban signed into law by Republican Gov. Ron DeSantis last year is still being challenged. The new proposal would only come into force if the current law is upheld.
There would be an exception to save the woman's life and exceptions for pregnancy caused by rape or incest up to 15 weeks gestation. In these cases, the woman would have to provide documentation such as a medical record, a restraining order, or a police report.
The bill will require so-called "abortion pills" to be administered in person by a doctor and ban the use of telemedicine for abortions — including medical abortions. It also bans using state funds to pay for travel abroad to get the procedure.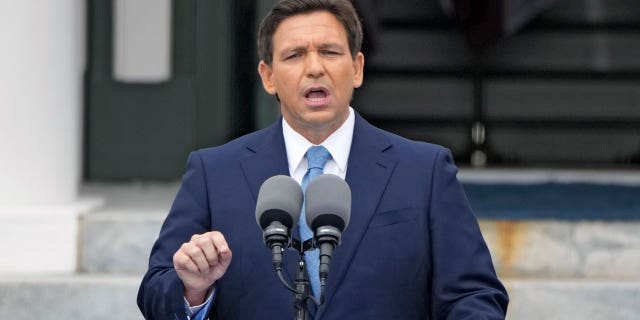 Opponents said that when a woman found out she was pregnant it was either too late to have an abortion or too little time to arrange an abortion. They said trying to obtain an abortion will be even more difficult for women in rural areas with limited health care.
Democratic Rep. Christine Hunschofsky or Parkland has described HB 7 as a "de facto ban on abortion."
"We're talking about being a free state, and that's literally the opposite of that," Hunschofsky said per Public WUSF Media.
Earlier this week, during a visit to Florida, Vice President Kamala Harris called the state's proposed six-week abortion ban "extreme."
"A six-week ban would work as a regional ban," she said told reporters. "This topic is about women's autonomy, their freedom to decide if and when they want to have children. These laws also endanger women's health and their lives."
DeSantis, who is widely expected to run for president, has indicated he will support the proposed ban.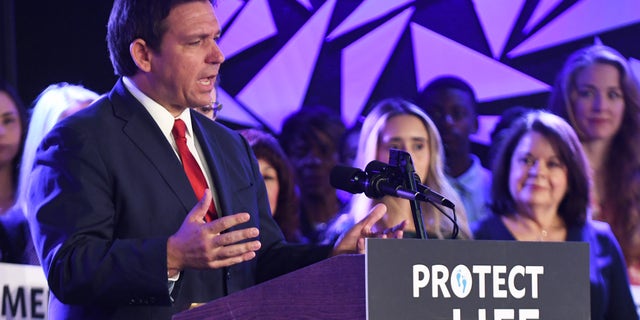 CLICK HERE TO GET THE FOX NEWS APP
The House bill has another committee stop before it is heard by the full chamber. A similar Senate bill has been assigned to two committees and will be heard next week. House and Senate leaders have expressed support for the legislation.
The Associated Press contributed to this report.


Source : www.foxnews.com