Rep. Eric Swalwell, D-Calif., says Republicans who oppose banning certain types of firearms are "siding with the killers" just days after a shooting at a Nashville school killed six people came to life.
The comments from Swalwell, who serves as a member of the House Homeland Security Committee, came during a Wednesday night appearance he made on MSNBC.
"If we had Republican allies here, we could protect children from what kills them the most," Swalwell said. "So you, as a Republican, I think by your failure to protect them, you can either side with the children and protect them, or we will say, side with the killers because there is no other." opportunity to describe who benefits from your absolute inaction."
Describing child safety precautions such as storing cleaning supplies appropriately in homes and buckling children in car seats when traveling, Swalwell said: "Everything we do is designed to protect them because they are the most valuable people in our community, they are the most innocent people in our community."
PRINCIPAL OF NASHVILLE COVENANT SCHOOL HEALED AFTER SHOOTING HERO: 'SHE PROTECTED HER KIDS'
Swalwell insisted that Congress do everything to protect children "except protect them from what kills them more than anything, and that's gun violence." That's what makes it so crazy."
"Any Republican on this committee, when they go home and face their constituents this weekend, they're going to be like, 'What did you do on the only committee responsible for gun safety?' and they have to tell them, 'We've sided with Donald Trump because of your kids,'" Swalwell said.
Swalwell's comments come after six people – three children and three employees – were shot dead by a former student at Covenant School in Nashville, Tennessee on Monday. Principal Katherine Koonce, 60, substitute teacher Cynthia Peak, 61, and janitor Mike Hill, also 61, were killed in the gunfire. Three 9-year-old students were also killed: Hallie Scruggs, Evelyn Dieckhaus, and William Kinney.
The Presbyterian school released a statement Tuesday morning saying its "congregation was heartbroken after the events of the shooting."
"We mourn a tremendous loss and are shocked by the terror that has rocked our school and church. We are focused on loving our students, our families, our faculty and staff, and beginning the healing process," the Covenant School, which operates as a ministry of the Covenant Presbyterian Church in Nashville, said Tuesday.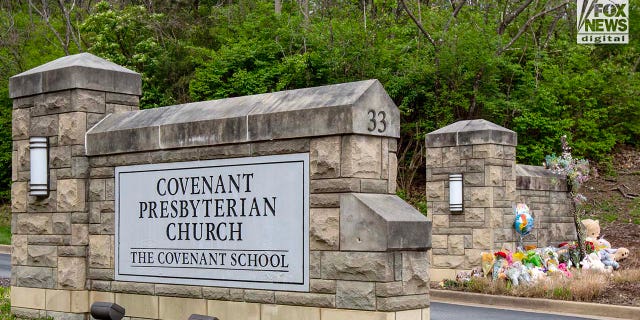 REX ENGELBERT AND MICHAEL COLLAZO: WHO ARE THE NASHVILLE OFFICERS WHO WENT BACK THE COVENANT SCHOOL SHOOTER?
"We appreciate the tremendous support we have received and we are very grateful to them the first responders who acted quickly to protect our students, faculty and staff."
Audrey Halea 28-year-old former transgender student, shot through a locked glass door around 10:13 a.m. Monday morning and entered the school armed with two rifles and a pistol.
Officer Rex Engelbert, 27, arrived shortly after the shooting began and immediately began clearing classrooms with other officers in search of the shooter. As Hale began firing at other responding officers from the second floor, Engelbert ran upstairs with Officer Michael Collazo, 31, and confronted Hale.
had bought seven firearms legally from five different gun shops in the Nashville area and hid them from her family. She was being treated for an unspecified emotional disorder at the time of the shooting and her parents didn't believe she should own guns, police said.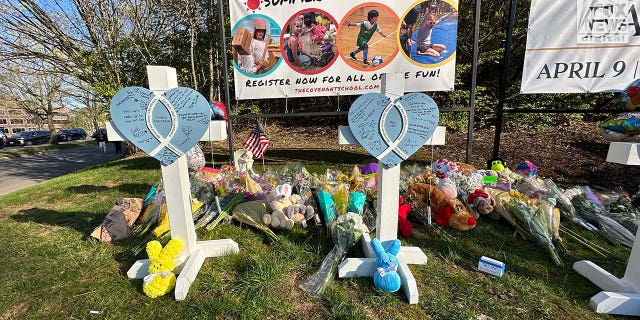 CLICK HERE TO GET THE FOX NEWS APP
A search of her vehicle and home found writings and hand-drawn diagrams from the school that suggest the attack was "calculated and planned," according to police.
Founded in 2001, Covenant School serves students from preschool through 6th grade.
Fox News' Paul Best contributed to this article.


Source : www.foxnews.com