Gov. Gavin Newsom on Sunday challenged state legislatures in the 2024 vote for a measure to fund a significant expansion of housing and treatment for residents suffering from mental illness and addiction.
The governor was set to explain the details during a news conference Sunday afternoon in San Diego. It's part of the Democratic governor's broader goal of tackling the state's entrenched homelessness epidemic.
The governor's motion calls for permit funding to build residential facilities that could house and treat over 10,000 people per year.
Tent camps have popped up on sidewalks and under freeway overpasses across California. People with clear mental health issues have become a familiar sight to residents.
REG. NEWSOM FRIED FOR PLAN TO BUILD TINY HOUSES FOR THE HOMELESS: 'HE RUINED CALIFORNIA'
The initiative would be funded in part by general bonds, which would be used to build "campus-style" facilities along with smaller homes and long-term living environments, Newsom's office said.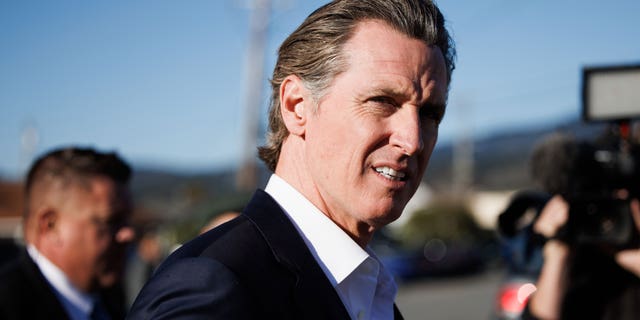 State Senator Susan Talamantes Eggman, D-Stockton, will introduce the measure, which said it would also provide money to house more than 10,000 homeless veterans across the state.
Newsom's announcement comes as the governor wraps up a four-day tour of the state, highlighting his key policy goals in lieu of a traditional state-of-the-state speech.
CLICK HERE TO GET THE FOX NEWS APP
Last week, Newsom announced a plan to spend about $30 million to build 1,200 tiny homes across the state to help the homeless. The houses can be assembled quickly and cost a fraction of what it takes to build permanent houses. Federal courts have ruled that cities cannot vacate homeless camps if emergency shelters are not available.
The Associated Press contributed to this report.


Source : www.foxnews.com